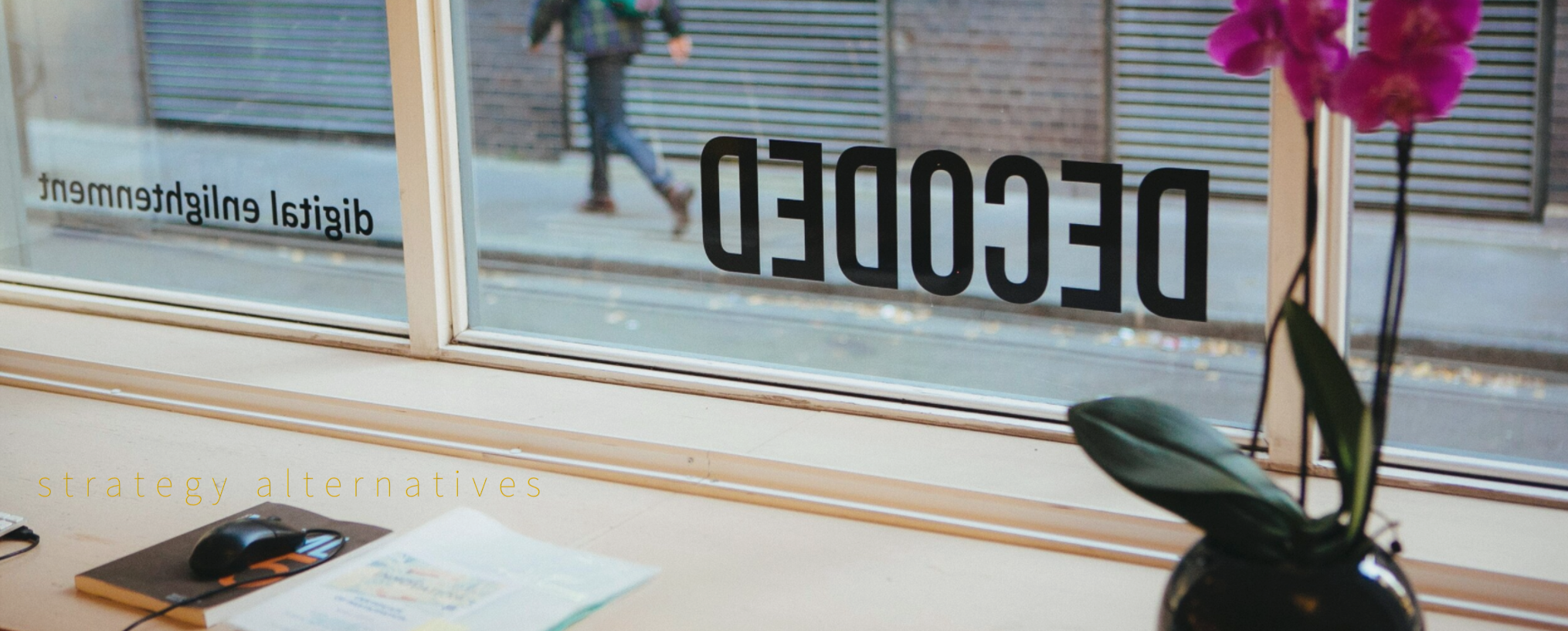 strategic alternatives
Organisations talk to us when they need to make critical decisions; not that they can't make decisions or don't know how to. They look to us for objective (intelligence-based), directional (intelligence-driven) and experienced advice – whether it is a strategic or operational or organisational challenge. When acquiring intelligence is challenging and insights are scarce, they seek us out. When the decisions they make will have major consequences for their talent, their organisations and their countries, they want us to step in. We enhance the competitiveness of people and companies by helping them restore relevance, maximise margins, craft creativity and execute efficiently. Our client-partnerships dwell beyond standard processes, well-known decisions and traditional practices because to us every client is unique and every alternative is customised for each client.
Our Approach
Our approach can be summed up by one phrase:
Decisions with Intelligence is our tenet and the focus of all our work. We need to make decisions in our everyday lives, regardless if it is social, personal or professional. Every decision we make, affects ourselves and our organisation. Therefore, BIG APC believes in making decisions that are facilitated by intelligence. Some may call these informed decisions. To us, it is decisions with intelligence.
The biggest risk is not taking any risk… In a world that's changing really quickly, the only strategy that is guaranteed to fail is not taking risks.
We approach every client's business as though it is our own business and we firmly believe that our clients are not just clients, but partners. We put ourselves in our partners' shoes, align our strategy with their viewpoints and objectives, and work together to unlock the full potential of their business or organisation. Overtime, these leads to long terms fruitful relationships.
Tailored Solutions
No two organisations are the same and every organisation has its unique culture. We focus on understanding the culture first, before we focus on the challenges. This is done through a comprehensive and non intrusive audit of the organisation. Through the understanding of the culture, we are able to tailor solutions that are applicable, practical, implementable and repeatable. In rare cases where the culture does not fit the objectives of the organisation, we can recommend intervention with the employees before proceeding with the tailored solutions.