CUSTOMISED DEVELOPMENT WORKSHOPS
Knowledge is supposed to empower you. BIG APC specialises in tailoring our knowledge processes to suit your organisation's needs. That can power you towards a good return on investment from your increased competitiveness. Your organisation's overall objectives will set the path and reference for the types of development required of the proposed participants. Then the key takeaway should look into quantifying results through transformation, implementation and timelines. The design and structure BIG APC workshops may connect with several modules, or focus on specific areas of our core pillars of Intelligence, Strategy, People. Our knowledge transfer process will ensure your staff gain practical learning outcomes through experiential and blended instructions based on participants' learning style, personal profile and human relationship.
Benefits of customising with us
Focus on specific organisation's core competencies gaps
Get cost savings that comes with decreased logistic cost
Increased impact due to focused topics and customised bonding activities
Strategic alignment with the core company direction
Blended one on one individual coaching session and group focus learning
Experiential approach
Improved talent retention and performance improvement
You can't really plan for how that training session or competition is going to go. You have to see what your horse is giving you to work with, and then you tailor all your training around that.
While most of our customised workshops are supported by strategy consulting, we also offer individual workshops that target specific needs or competencies that organisations require. Every of our workshops have a certain set of processes that takes place before the workshop. These processes ensure that we are able to tailor the organisation's unique culture, needs and VMOS (Vision,  Mission, Objectives, Strategy) into the workshop, to maximise the returns that the organisation will benefit from the workshop.
Typical Customisation Flow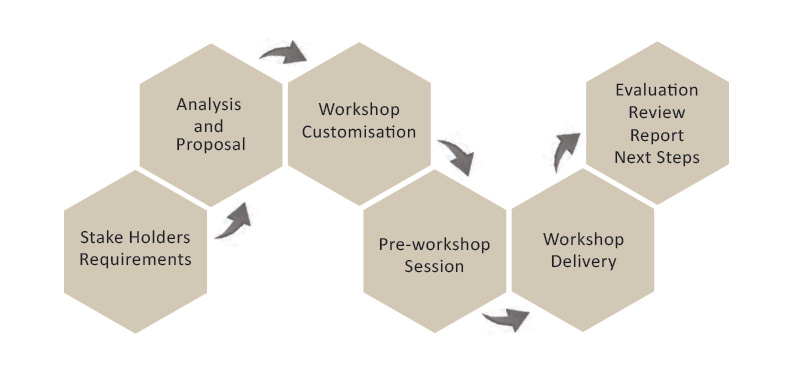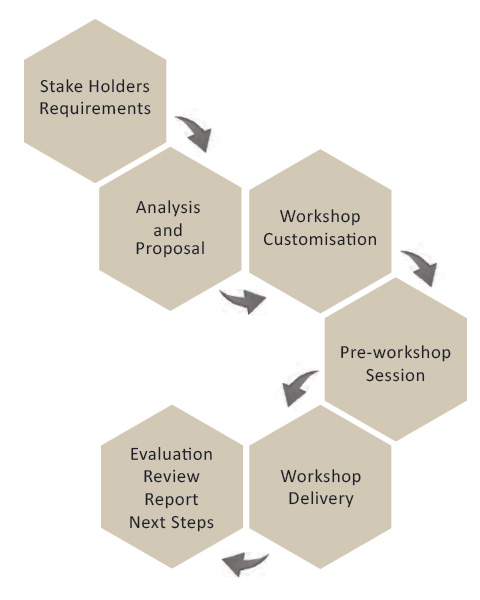 It's easy to customise your organisation's needs into a knowledge transfer programme that meets your team's budget. All you have to do is click on the button below, fill in a simple form and our consultants will return to you with a customised proposal.
Customise Your Development Workshop Today